Since 1981, National Crime Victims' Rights Week (NCVRW) has challenged the Nation to confront and remove barriers to achieving justice for all victims of crime. During NCVRW, we celebrate the accomplishments of the victims' rights movement and reflect on how far we have come.
Every April, the Office for Victims of Crime (OVC) leads communities throughout the country in their annual observances of NCVRW. The 2023 NCVRW will be the week of April 23–29.
The 2023 theme—Survivor Voices: Elevate. Engage. Effect Change—calls upon communities to amplify the voices of survivors and commit to creating an environment where survivors have the confidence that they will be heard, believed, and supported.
Use the 2023 NCVRW theme artwork to help raise awareness about victims' rights and services.
Click the photo for more information from the OVC on how you can help spread the word.
Here is what some of our fellow survivors have said
I just got my box! Sooooooo, I spent a few minutes playing with the hearts. Anytime I'm down, I'll pull out my hearts. Then I pulled out a beautiful box and right on the top is a beautiful wooden heart with the last picture of (my sister) and I together. You know I hugged it and cried a while. Haven't made it any further yet. Just had to stop and say thank you from the bottom of my heart.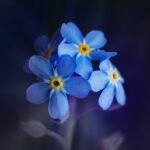 I just received my care package from SOMS and I am in tears. I just want to thank you so so much it was so thoughtful and definitely helpful. I really just wanted to say thank you so much. I appreciate you all.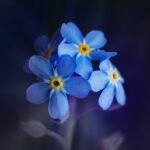 When I signed up to get a care package for the trial I figured it was going to be information about what to expect. I never imagined it would be this wonderful and also include personalized items. Losing a loved one to murder is so hard but I just wanted to say thank you for making it easier and giving us a place where we don't feel so alone in our feelings and what we are going through.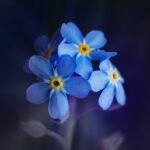 A few of the things we do
We are diligently working to support you, the surviving sibling. We see you!
We send care packages to members who have an upcoming trial date — or just need some care. Our care packages include items you may need while often waiting for long periods of time in a courtroom.
We are in the process of training, and will be able to train others in the near future in this emerging and critical field. The chance to face the accused is a powerful component in healing…for some.
We have partnered with the Palm Health Foundation to test their SenseMaker app in order to get a better understanding of how recording our feelings can help immeasurably in the grief process.
We offer various items to memorialize your loved one, and all proceeds go directly to support other sibling survivors with care packages, parking fees, and many other necessities that may come up unexpectedly.
Latest news from our blog
A big part of what we do has to do with Restorative Justice. Please check back to read continuing in-depth articles about this new realm of healing during our journey.
Information on the Siblings of Murdered Siblings, Inc. website is protected under private copyright laws of the United States of America. Any photographs or personal member information has been collected and permission has been granted by the respective members. Any unauthorized usage will be subject to criminal prosecution.
SOMS is a tax-exempt organization under Section 501(c)(3) of the Internal Revenue Service. Federal ID# 84-4493663.
SOMS is a tax-exempt organization under Section 501(c)(3) of the Internal Revenue Service. Federal ID# 84-4493663.